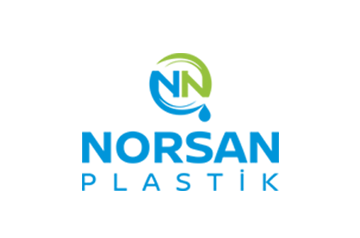 About us
Norsan Plastik has been producing "Pressured Irrigation Systems" which are the need of the agriculture sector since 2017 in Sanliurfa.
Taking place among the leading companies of our country and the world in its sector, our company carries out works on the usage, dissemination and development of the pressured irrigation systems in our country and in the world with the products it produces. While our company conveys their products to our farmers who are the final consumers via the distributorship network that they have constituted In Turkey, it also takes its place in the world market through the partners, distributors and representatives in many countries.
Increasing its product range day by day, our company has led to many innovations at the end of the activities performed in the R&D department that it has constituted to produce new products related to the irrigation sector and develop the existing products. Our company has many utility model, design registrations and patent certificates concerning the innovations it has achieved.
Increasing its domestic and foreign country market shares with its existing and new developed products every passing day, our company shows a maximum effort to make the products it has put into production schedule be in the demanded position both in domestic and foreign countries. Carrying out production with ISO 9001 – 2008 Effective Quality Management System it owns, our company trains its employees with OHSAS 18001 – Occupational Health and Security Management System in every stage of the process starting from the raw material concerning the products it produces, bringing into the final product and until offering to the customers. This is an important indicator of our company's sensibility to the human being and environment.